Integral recording with music and without commentary. (Entrance of Cardinal Amato with other celebrants begins at minute 22).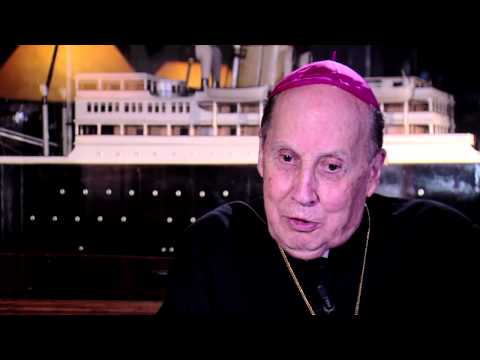 In this interview with EWTN, Bishop Javier Echevarria, the Prelate of Opus Dei, reflects on the life of Alvaro del Portillo, who was beatified in...
Homily of Cardinal Angelo Amato during the Mass for the Beatification of Alvaro del Portillo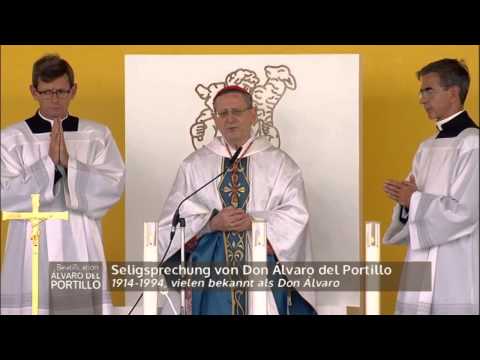 Entire EWTN broadcast of beatification ceremony for Alvaro del Portillo, with Solemn Mass celebrated by Cardinal Angelo Amato, Prefect of the...
Homily of Bishop Javier Echevarría for the Thanksgiving Mass for the Beatification of Álvaro del Portillo.
"Any honorable work can be prayer and all prayerful work is apostolate. In this way the soul develops a unity of life, which is both simple and...
Mass celebrated by Bishop Javier Echevarria on September 28 in thanksgiving for the beatification. Offered integrally with singing and without...
Pope Francis' letter to Bishop Javier Echevarría, Prelate of Opus Dei, on the occasion of the beatification of Alvaro del Portillo
Nelida de Jesus lives in Amsterdam and works as a law professor. She is "sure God will grant many graces for the entire Church" with the beatification...
Joshua Gomes is a Mass Media student at Mumbai University. He recently travelled to Rome to participate in an international congress on "The Ecology of the Human Person and His Environment".
Nicholas Patankar was born in Goa and now lives in Mumbai, where he completed his Bachelors in Commerce and currently works as a financial analyst. He is a Cooperator of Opus Dei. Since when? Why? Let him answer.
Haseen S. Aswani, a Hindu, is a student of pharmacy and the dean of the Alsajara University Residence in Granada, Spain, a corporate work of Opus Dei for women
God is not removing you from your environment. He is not taking you away from the world, or from your condition in life, or from your noble human ambitions, or from your professional work... But he wants you to be a saint ‑‑ right there! (The Forge, 362)
Be convinced that our professional vocation is an essential and inseparable part of our condition as Christians. Our Lord wants you to be holy in the place where you are, in the job you have chosen for whatever reason. To me, every job that is not opposed to the divine law is good and noble, and capable of being raised to the supernatural plane, that is, inserted into the constant flow of Love which defines the life of a child of God...
We must avoid the error of thinking we can reduce...